The COVID-19 post-translation ATP rankings will be based on the best results over a 22-month period from March 2019 to December 2020.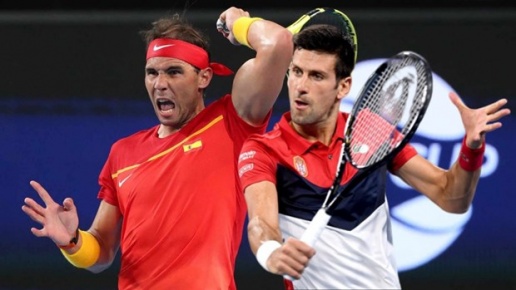 The Professional Tennis Association (ATP) decided on July 6 to adjust the men's tennis world rankings due to the impact of the COVID-19 acute respiratory infection, before the 2020 season was resumed. plan from August 14 to the ATP 500 Citi Open taking place in Washington (USA).
The ATP Ranking is the basis of seed ranking and classification of players when attending professional tennis tournaments.
Due to the impact of the COVID-19 epidemic, the ATP (for men) and WTA (women's tennis) tournaments have been suspended since March, with Wimbledon (UK) being canceled. and the French Open has been rolled back through next September.
Therefore, the ATP scoreboard has also been "frozen" from March 16 and will be updated when the professional tournaments return, ie on the first Monday of each week as usual.
The top 5 positions of the current ATP chart are Novak Djokovic (10,220 points), Rafael Nadal (9,850 points), Dominic Thiem (7,045 points), Roger Federer (6,630 points) and Daniil Medvedev (5,890 points).
Instead of being based on the usual 52-week results of the previous year, the COVID-19 post-translation ATP rankings will be based on the best results over a 22-month period, from March 2019 to December. / 2020.
This calculation has satisfied many criteria to minimize the impact of the COVID-19 pandemic on players
This also helps players who are unable to compete in the end of the 2020 season due to unsafe health or medical conditions in the tournament, able to stabilize their rankings. At the same time, the new ATP scoreboard also retains the principle of weekly score protection in the new 2021 season.
Despite attending a tournament for two consecutive years, each player only counts one best result out of those two. Where the score obtained from that tournament in 2020 is equal to or less than last year, the player will be counted the results for the 2019 season.
The scoring principle to be able to attend ATP Finals 2020 at the end of the year remains the same, ensuring a level playing field for the players. The score will be finalized on the next 9/11 – the time after the end of the Paris Masters (France) as usual every year.