Earlier this month, a smiling Djokovic appeared in Belgrade with the message on his personal page: "3 days, 9 athletes, 13 matches, 10,000 spectators and millions of viewers around the world. It is a great tournament. "
The number 1 player in the world now has reason to cheer. The Adria Tour is one of the rare top-level tennis tournaments in the world held today, bringing thousands of spectators to the field.
Djokovic is considered to be the host and guarantee for the Adria Tour to take place, after many related units have refused to organize because of the disease situation. Djokovic said that the tournament will be a great way to promote the safety and hospitality of the Balkan countries such as Serbia, Croatia, … (venue for the tournament), as well as helping the hands. racket regains its form for the coming period as the top tennis tournaments continue.
However, the tennis village continued to receive shocking information about the coronavirus outbreak, which the Adria Tour was the "outbreak". On June 21, Bulgarian tennis player Grigor Dimitrov announced he was positive for the coronavirus.
A day later, it was Borna Coric's turn, who ranked 33rd in the world, to confirm his infection on his personal page. Marko Paniki – Djokovic's fitness coach is another name positive for coronavirus.
The tennis world was bewildered, because many of the top players attended and had direct contact with Dimitrov or Coric. In addition to Djokovic, the tournament mentioned the presence of Alexander Zverev (Germany), Dominic Thiem (Austria), or Marin Cilic (Croatia).
On his personal page, Dimitrov declared "sorry for getting sick and may have consequences for the community". Coric is similar. In a statement released on June 22, he said he was "sorry to be positive for the virus and advised fans to stay safe and obey the quarantine".
Dimitrov and Coric are probably regretting agreeing to attend the Adria Tour, a tournament initiated by Djokovic despite previous warnings. The apology of these 2 players after getting sick is probably not only social.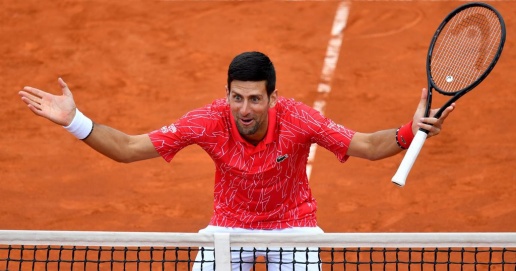 After the news made world tennis village, Nick Kyrgios called Djokovic's decision to organize the tournament "extremely stupid". Dimitrov was positive for the virus just a day after playing basketball with Djokovic and his friends.
Taking part in the fact that Serbia and Croatia, two of the host countries of the tournament, lifted the quarantine order, Djokovic continuously organized and attended many crowded events in recent years.
Last week, Djokovic was seen dancing with Zverev and Thiem in a nightclub in Belgrade. The No. 1 player in the world holds soccer matches, plays basketball with a large number of participants like never before. Thousands of fans attended the Adria Tour matches in Serbia and Croatia.
The BBC commented that as a symbol of world sport, Djokovic was too reckless to underestimate the disease and safety measures. After Dimitrov and Coric were positive for coronavirus, Djokovic's Adria Tour final was immediately canceled.